Planning is Key.
Coordinating the delivery of over dimensional, high value freight requires time and patience to give full attention to every detail. A missed step can result in a catastrophe such as the inability to proceed on a route, damage to the cargo, or DOT violations that can mean late delivery. In worst case scenarios the load may need to be transloaded in the field and delivered on different equipment than initially loaded.
Traveling from Kaukauna, WI to the Port of Galveston, TX. the 3 vessels with a final destination overseas required Double Drop stretch trailers to accommodate the height and length of the units.
In order to coordinate smooth travel, the route was evaluated on paper and then run by a route surveyor who drives the route and documents any obstructions or potential difficulties. The route planning efforts resulted in the route being adjusted weeks before travel due to construction zones that would not allow the vessels safe passage over a bridge under construction. The units being shrink wrapped required extra precautions taken in areas where wires across roads and tree branches may touch the load and tear the protective wrapping. We coordinated bucket trucks to follow the loads so any wire or branch could be lifted until it was passed.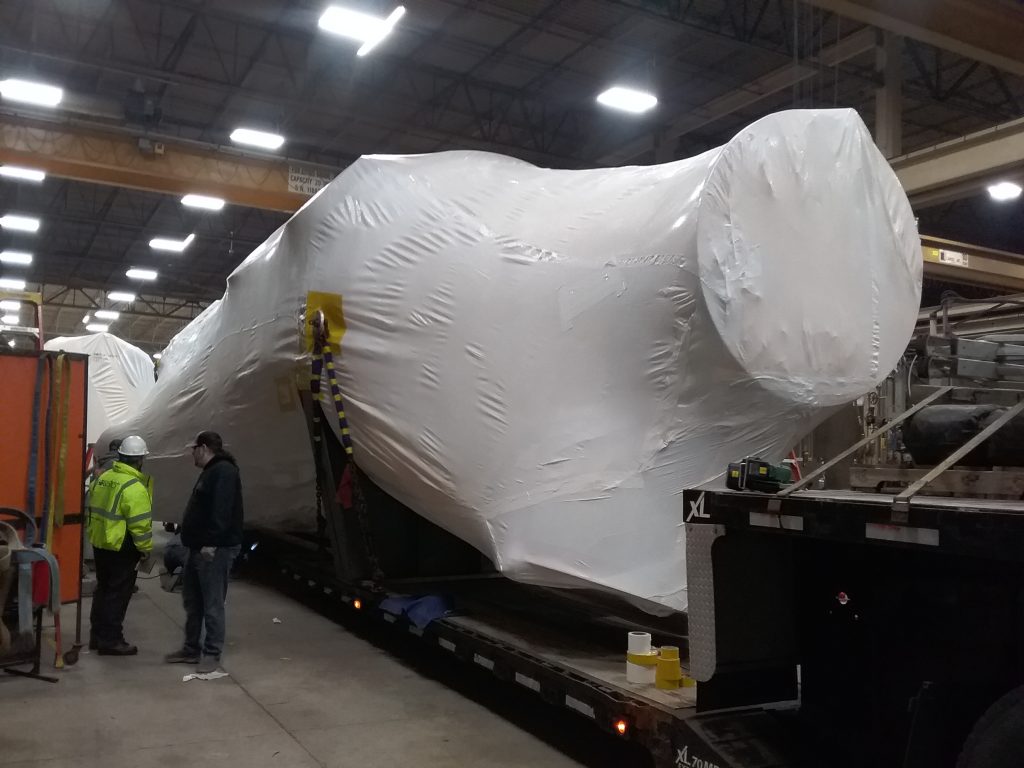 For reference the average lane size on a highway is 12ft wide and these vessels were loaded at 16ft wide!
The end result was a series super load moves that were delivered to the Port of Galveston with no claims or major delays due to the diligent planning of our permitting team and drivers. With GPS tracking on every truck it takes just moments for us to monitor the progress of our trucks so we can verify we are on schedule as planned.
To inquire about transportation services submit a quote at https://www.transunited.com/quote-request/